Irrigation Association of New Jersey Certified Irrigation Contractor Exam Preparation & Refresher Course
Please watch the introductory video below before registering for this training event.
---
Choose the option that will work best for you:
Storr Tractor Company 3191 U.S. Highway 22 Branchburg, NJ 08876
Wednesday & Thursday, April 11th & 12th, 2018 8:00am – 5:00pm
IANJ members-$350, Nonmembers-$450
IANJ members-$450, Nonmembers-$550
IANJ members-$350, Nonmembers-$450
Each participation option includes the virtual refresher course on Monday, April 23rd  free of charge. It is a bonus complimentary feature to insure that students understood the material, and also go over all the additional questions that students might come up with while studying. It will be organized through GoToMeeting  and the link will be sent to everyone who registered regardless which option they chose to participate in.
Required study materials are:
If you would like to register by mailing or faxing a paper registration form please click here.
For additional information and questions please contact: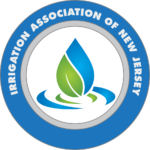 IANJ Headquarters
PO Box 518
Mt. Laurel, NJ 08054
Phone:  973-850-3366 Fax: 856-727-9504
Email: candi@neffdowning.com